United States native Stephen Webb is a composer and interdisciplinary art maker based in Finland. His work explores surreal abstraction, placing materials outside of their assumed past, present, and future. Webb creates sardonic and melancholic worlds that leave audiences in distorted yet vaguely familiar soundscapes.
Recent compositional works include those for the
Finnish Radio Symphony Orchestra
,
Lahti Symphony Orchestra
,
Helsinki Chamber Choir
,
K!ART Ensemble
, and the
Defunensemble
.
He has exhibited at the
Sounding Now Festival
(Singapore), the
1646 Project Space
(Hague), and the
New Blood Performance Festival
(Chicago). In 2021, his collaborative monologue opera
Angels, Instead
was shown at the
Rupert Centre
as part of the curatorial program of the
14th Baltic Triennial
(Vilnius.)
Other Artistic collaborations have included interdisciplinary dance work
Performing Perception
(
Kallio Stage
) with the Cite Collective and as a sculptor for
Iskuin
(
Flow Festival
).
Webb holds a Master of Music in composition from the Sibelius Academy and a Bachelor of Musical Arts from the Chicago College of Performing Arts. He has pursued an interest in live art, completing coursework at the School of the Art Institute of Chicago and the Theatre Academy in Helsinki. As a researcher, Webb was the recipient of a 2017 fellowship from the American Scandinavian Foundation to research the state of contemporary music in Finland as part of the country's centennial celebration of independence.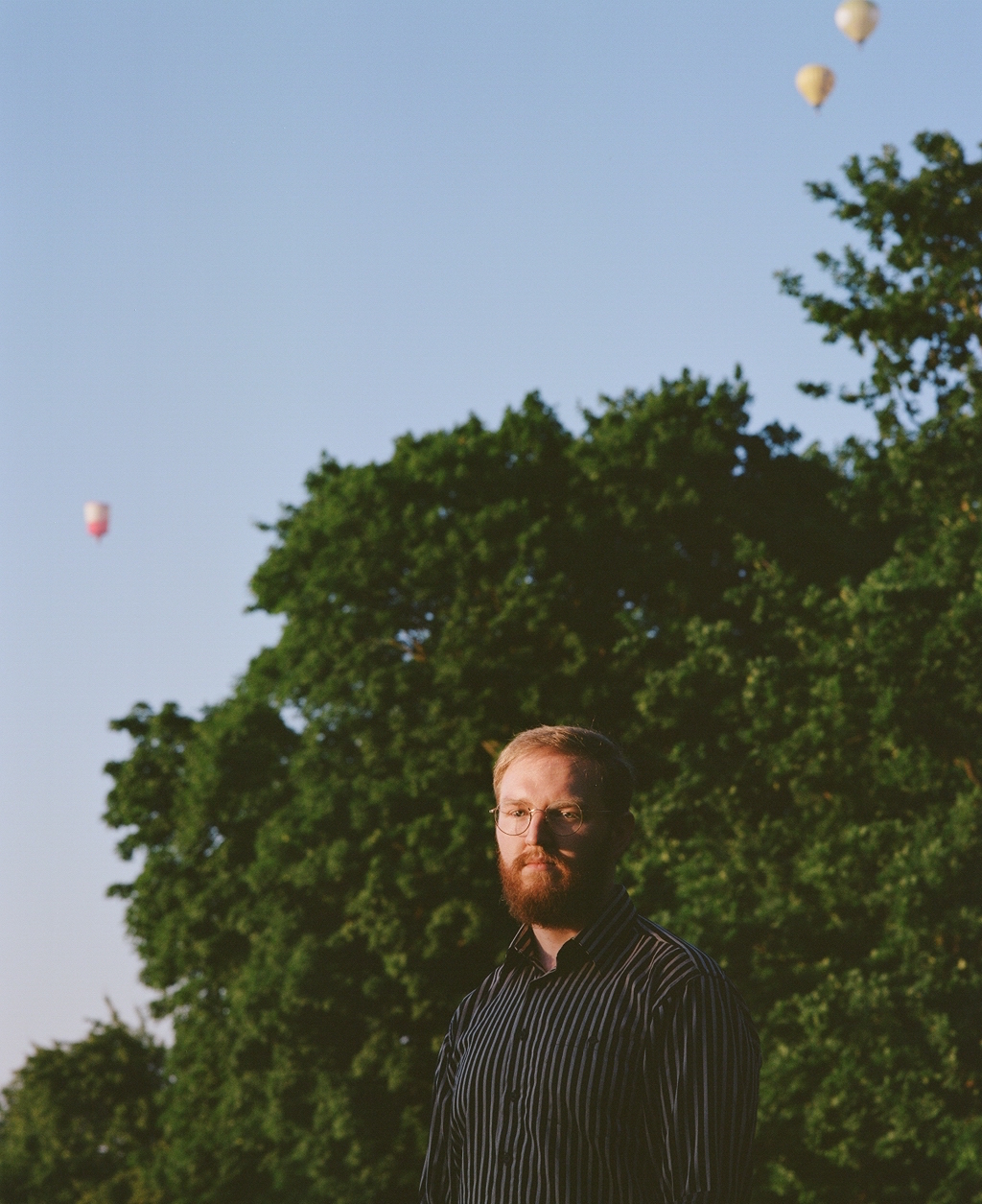 © Tim Kliukoit
Listen & Purchase
︎ SoundCloud
︎
Scores from Music Filand
Contact
︎ stephenwebb1994
(at) gmail.com
Memberships & Associations
︎
Suomen Säveltäjät
︎
GAP Art Point
︎
Catalysti